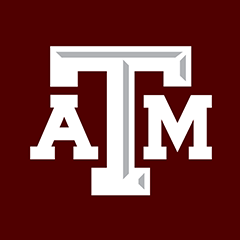 National Park Service Liaison; Gulf Coast Cooperative Ecosystem Studies Unit (GC-CESU) Coordinator

Office:

AGLS 409S

Email:

Phone:

979-845-9787
Education
Undergraduate Education

B.S. Biology, Universidad de Costa Rica

Graduate Education

Ph.D. Zoology and Behavioral Ecology, University of Florida.
M.Sc. Zoology, University of Florida
Professional Summary
Dr. Mora-Bourgeois serves as the National Park Service's liaison for the Gulf Coast Cooperative Ecosystem Studies Unit, a research collaborative between 28 academic and 11 Federal partners.  In this capacity she facilitates the implementation of research, education, and technical assistance projects in national parks.
Her broad professional career has included extensive field, theoretical, and applied scientific research, university teaching, natural resource management, science and education program management, and outreach and partnership coordination.   In the National Park Service, she has worked at the park, regional, and national levels leading and coordinating interdisciplinary scientific teams as well as building and sustaining partnerships with federal, academic, and private organizations.  Many of the projects she has implemented showcased the value of interdisciplinary approaches, of integrating social science with the management of natural resources, and of creating opportunities for students.  One of her professional academic interests is in the area of Climate Change Communication.
In addition to her expertise in natural and cultural resource management in parks and protected areas, she has conducted extensive research in behavioral ecology and tropical biology, particularly studying mating systems of tropical harvestmen.
From 1991 to 2000, Dr. Mora-Bourgeois was an Assistant Professor at the School of Biology, Universidad de Costa Rica where she taught at the undergraduate and graduate level and advised students on numerous research projects.