Your internships have the potential to be the best and most rewarding semester of your college experience! During your internships, you have the opportunity to gain an understanding of the relationship between classroom theory and its practical application and to acquire and develop skills and competencies needed for your transition from college to a full-time position.
In the past, students have interned with:
Paramount Pictures
The Dallas Cowboys
Walt Disney Co. 
Navy Recreation 
Yellowstone National Park
Vail Mountain Resort
Norwegian Cruise Lines
Busch Gardens 
Great Adventure Camp
Pathfinder Ranches
Lake Travis Zipline 
Houston Parks & Recreation
Carnival Cruise Line
Four Seasons Resort
The Inn on Biltmore Estates
Sky Ranch
Hilton
Colorado Parks & Wildlife
Fort Worth Zoo
Camp for All
Always Blissful Wedding Event Planning
Student Internship Information for Employers
Thank you for your interest in hiring our students.  We have transitioned to a new system, HireAggies, for posting jobs.  This system can be used to post internships, part-time, seasonal, and full-time jobs for current and former students.  The system is maintained by our Career Center office on campus.
Once you set up a profile with the Career Center, you will also have access to scheduling services for any time you want to come to campus to recruit.  They can help you reserve a table, reserve space if you want to hand out information to students, or to schedule a room for informationals and interviews.
What Positions Qualify for Internship Credits?
Some students obtain positions which are titled "Intern" while others have various titles which serve as their internships for HMGT 484 credit. Positions must be related to hospitality, hotel management, recreation, recreational youth programs, events, tourism, travel and/or parks, and provide opportunities for you to apply the concepts you have learned through HMGT coursework. 
If you are not certain that a position will qualify for your internship, be sure to have it approved by the Internship Coordinator before accepting the job. In many instances, job descriptions have some flexibility, and interns can focus on a project or program of interest. You will need to discuss your interests and career direction with your prospective employer if you would like to help shape your job responsibilities.
Links on this website may be helpful in finding a position, but you are not limited to positions listed by the HMGT Department. Students are permitted to use a part-time position over two semesters to complete HMGT 484 requirements.
Pre-Internship Requirements
HMGT majors must meet these prerequisites for the internships:
HMGT 384
2.0 credit hours
200 work hours plus assignments
Pre-requisites:
HMGT 201
HMGT 223
HMGT 481
Junior or senior classification
HMGT 484
3.0 credit hours
300 work hours plus assignments
Pre-requisites:
HMGT 340
HMGT 384
Junior or senior classification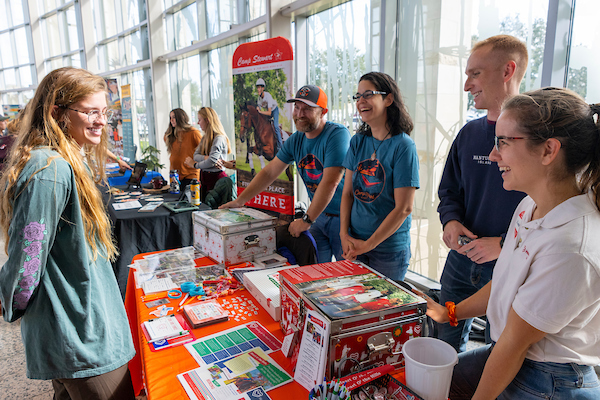 Prior to Your Internship:
As soon as you have secured a position, complete the Internship Approval Form so that the position can be reviewed and approved for internship credit. You may not being accruing hours towards your internship before this form has been submitted and approved. It is very helpful to submit this form well ahead of time.
Registration for Internships:
Select the "In Absentia" section if you are not taking other on-campus courses during the semester for which you're registered (In Absentia students are not charged the Rec Center fee and a few other campus-specific fees).
Grading for Internships:
Internships require work hours at the organization but also coursework completed through Canvas.
This could include:
a virtual meeting on Zoom or TEAMS
reports every 2-3 weeks
a media assignment
hour logs
an updated resume
supervisor evaluations
Paid vs. Un-Paid?
Students can choose to do a paid or unpaid internship. Internships in which a student is primarily observing professionals while rotating through different departments are sometimes unpaid, as are positions with a variety of organizations which can provide great experience, but have no budget for interns. If you are able to do an unpaid internship, you will have a wider range of choices, but there are many excellent paid internships available as well. Some sites offer housing, meals and other benefits. It is your responsibility to negotiate the benefits of your internship with your prospective employer. Remember that you will need to pay tuition for the credit hours associated with your internship during the semester you are interning.
Categories of Internships and Student Website Examples
We partner with multiple local, state and national companies to provide our Hospitality, Hotel Management and Tourism students with a variety of experiential opportunities that will shape their careers and make a lasting impact. Our internship experiences enable students to thrive and become well-prepared professionals in the field .